Replicate your physical showroom with a virtual one
Showcase your selection of properties to a wider audience with this web-based virtual platform. Simply configure it to be a lobby, discussion room, secure polling room and more.
An innovative, interactive and secure platform
Now you can invite your audience to an alternative virtual space for them to connect with you in real time from anywhere in the world and from the comfort of their home.
IMMERSIVE EXPERIENCE
Embed digital contents such as videos, floor plans, brochures, maps, forms, calculators, payment gateway and more.
ALL IN ONE PLATFORM
Combining communication, content and commerce all in one single place.
FULLY CUSTOMISABLE
Set up the room to suit your branding, objectives and purposes.
SECURE COMMUNICATION
Facilitate private conversations and discussions within a military grade secured platform.
REACH A GLOBAL AUDIENCE
Enable worldwide audiences to participate in your launches, showcases, talks and events.
Empowering multiple types of digital content
Showcase your property in real time with various digital content types such as 3D renderings, 360 degree virtual walkthroughs, Augmented Reality, Virtual Reality, flip pdfs, eWallet payment solution and more.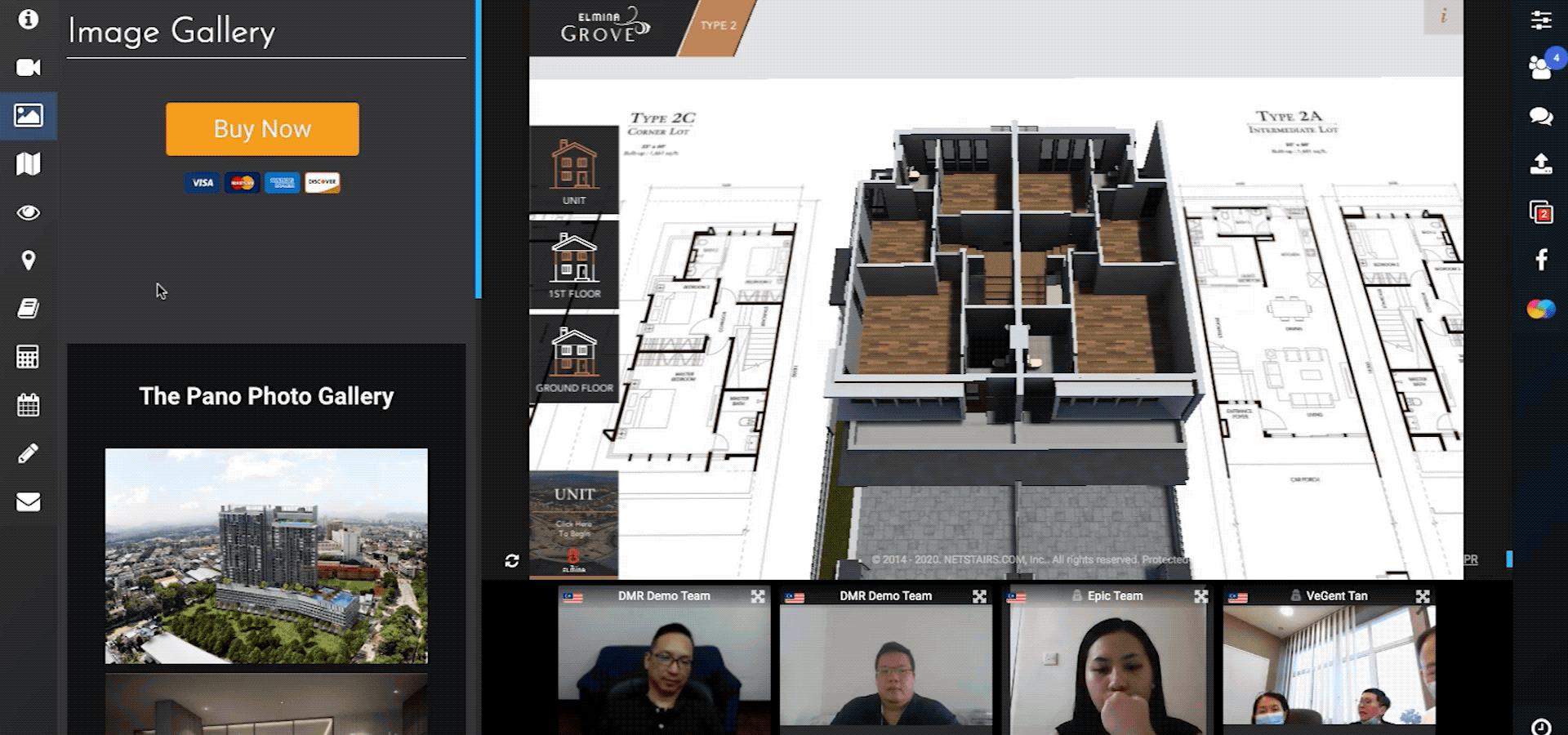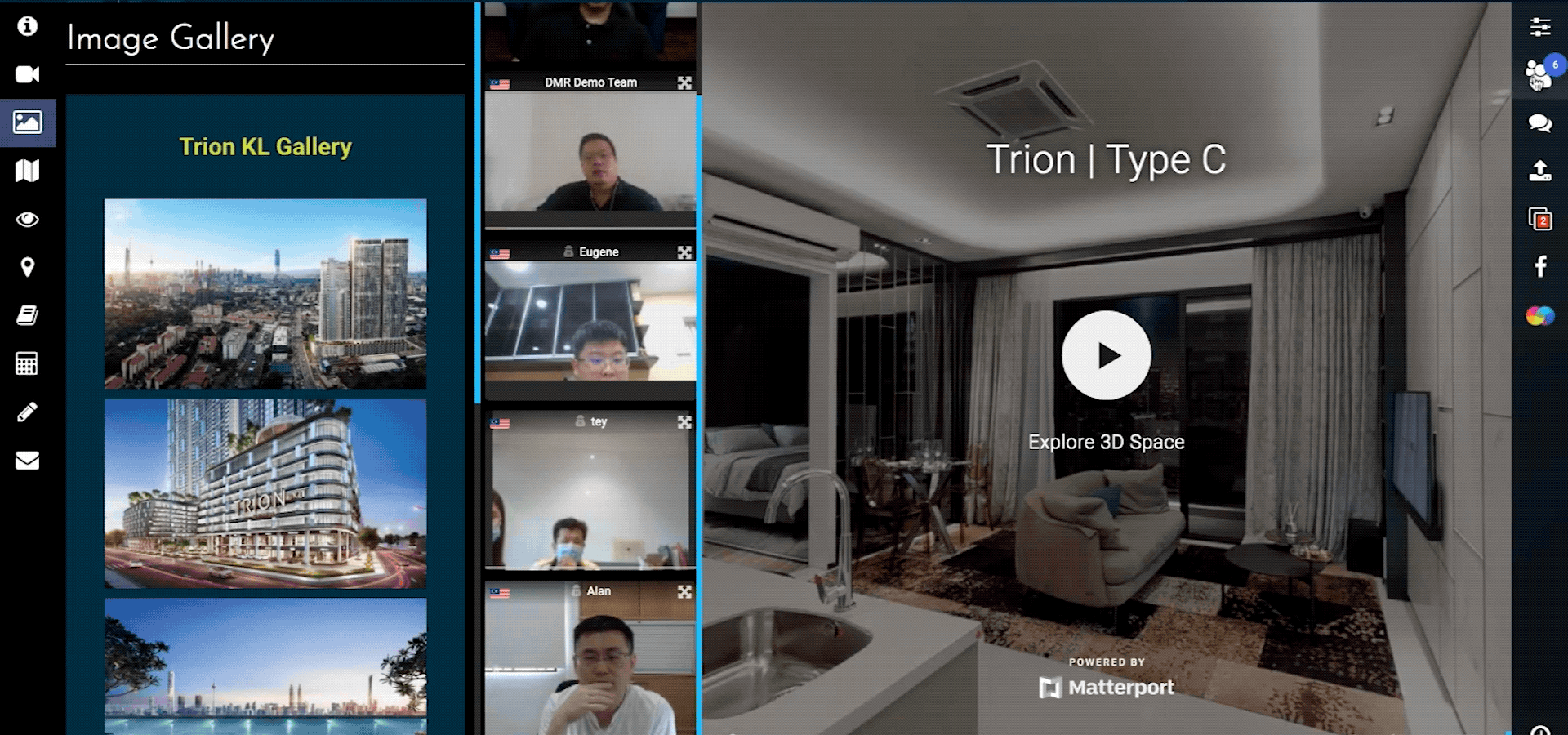 Enable potential buyers to learn about featured property in real time with a dedicated host or customer service team
Resolve your visitor's concerns immediately through the built in video conferencing tool. Allow these interactions to take place one to one or in a group to enhance user convenience and engagement.
Third party platform or app integration
Embed relevant website links, ecommerce pages, payment buttons, image gallery, web based apps, event calendars, eSigning and more to encourage decisive actions from your potential buyers.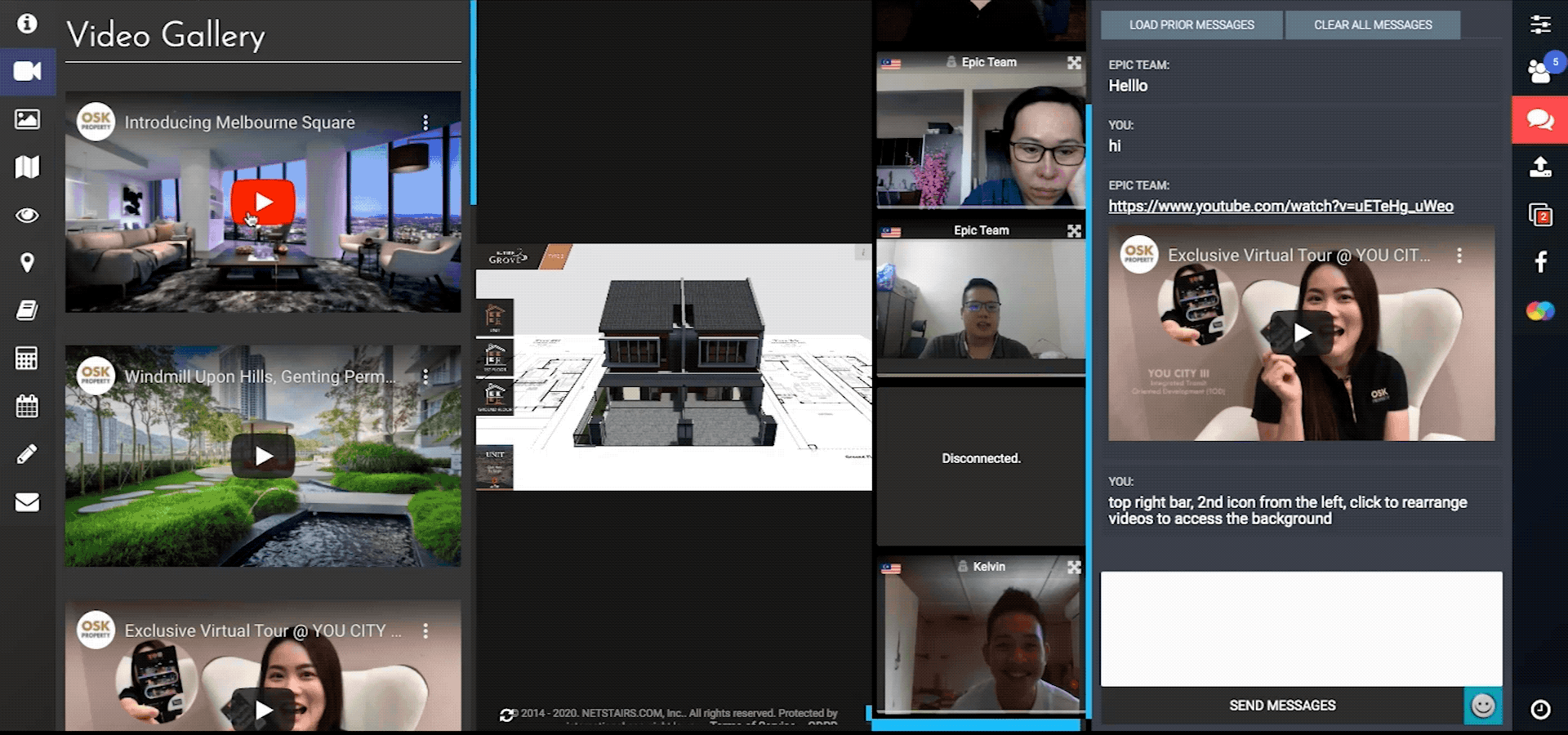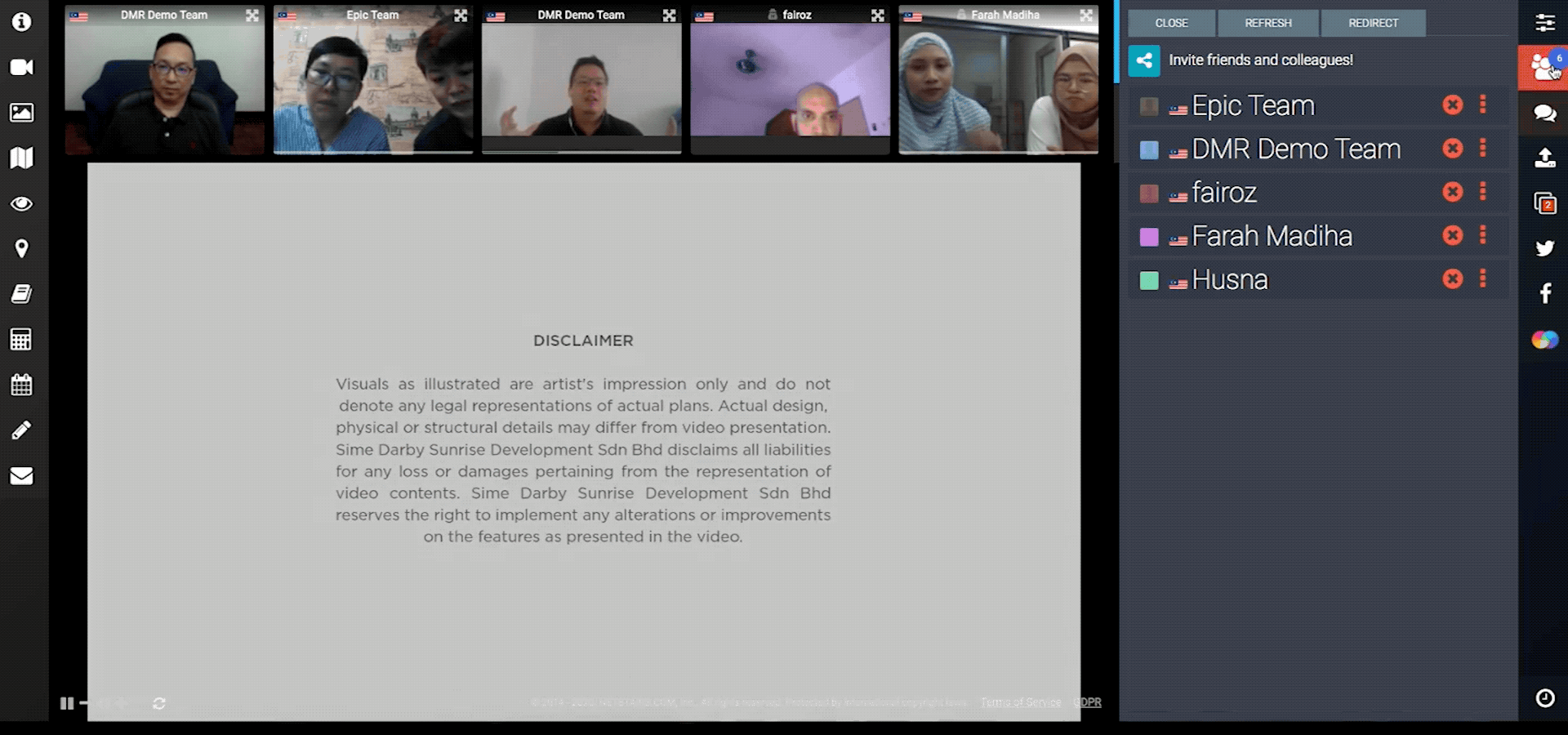 Scalable audience size to fit all kinds of event or broadcast requirements
Be it a small or big crowd, the room can be configured to fit in all kinds of audience sizes. The quality of video content will remain smooth and real time with any audience size so that your visitors can enjoy an uninterrupted experience.
Allow visitors to submit forms and enquiries directly from the platform
Get visitors to take action by allowing them to fill forms such as customer survey, feedback, poll, contact forms and more within the platform. Use these information to aid your organisation in carrying out a stronger follow up with interested prospects.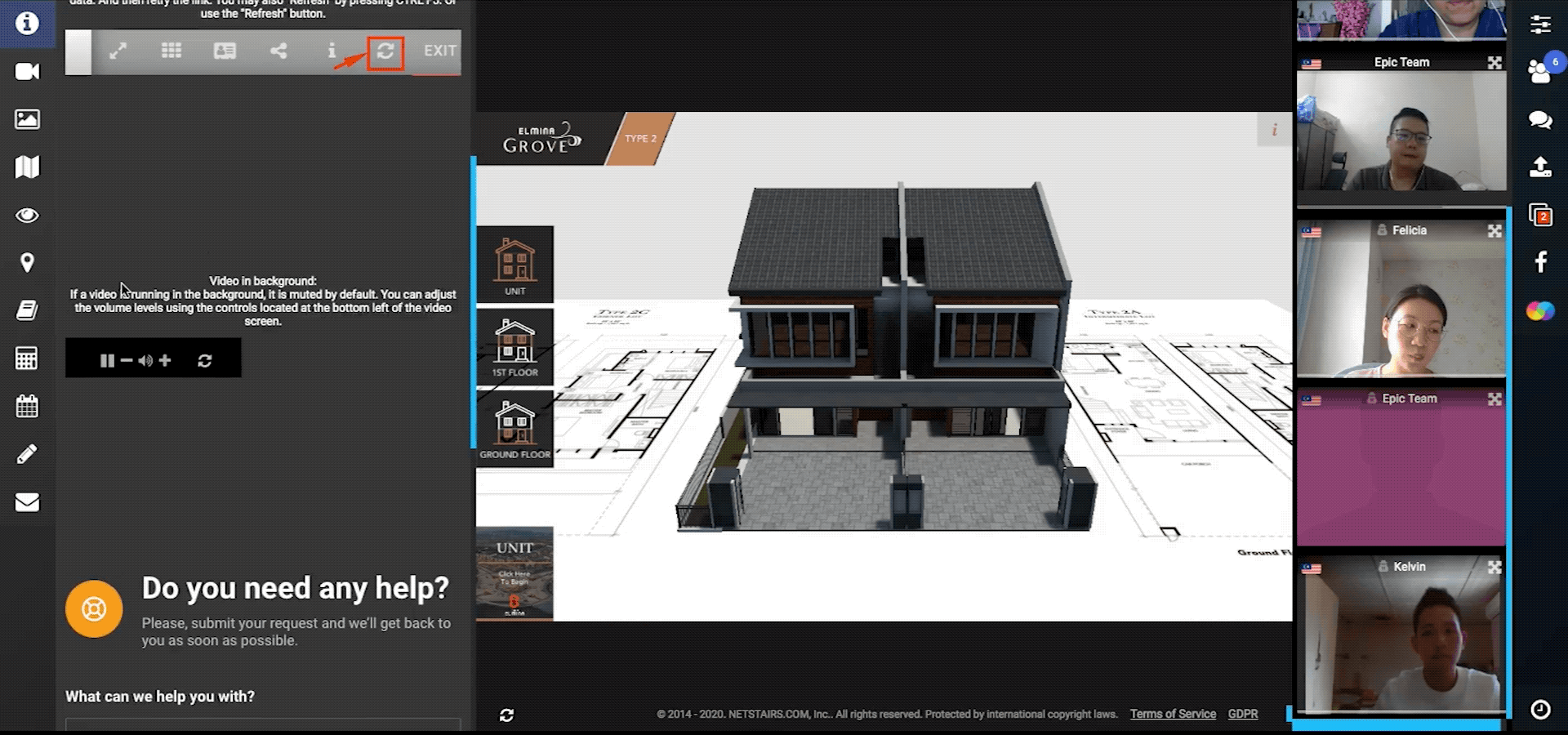 Integrating real-time video-first into web services
The Easiest Way To Interact Over Video
Experience the digital media room platform today