Get the most out of your virtual events
Pivot your in-person event, sponsorship and presentation strategy to virtual, quickly and with increased impact on business growth.
Amazing participant engagement just like Face-to Face events
Our virtual events platform gives you the power to connect with a global audience and tailor your event to meet your business objectives.
Use Cases : Webinars, Conferences, Trade shows, Exhibitions & Fairs ,Town Hall Meetings, Training & Education, Product Launch, Concerts, Flash Sales… and more
IMMERSIVE EXPERIENCE
Embed digital contents such as videos, floor plans, brochures, maps, forms, calculators, payment gateway and more.
ALL IN ONE PLATFORM
Combining communication, content and commerce all in one single place.
FULLY CUSTOMISABLE
Set up the room to suit your branding, objectives and purposes.
SECURE COMMUNICATION
Facilitate private conversations and discussions within a military grade secured platform.
REACH A GLOBAL AUDIENCE
Enable worldwide audiences to participate in your launches, showcases, talks and events.
Enable audience or prospects to experience shows, exhibitions, events, products & services via multiple content types like :
Video gallery carrying a host of product videos
Virtual 360 walkthroughs
Image gallery
Brochures
Discount coupons
eWallet
Customer surveys
Polls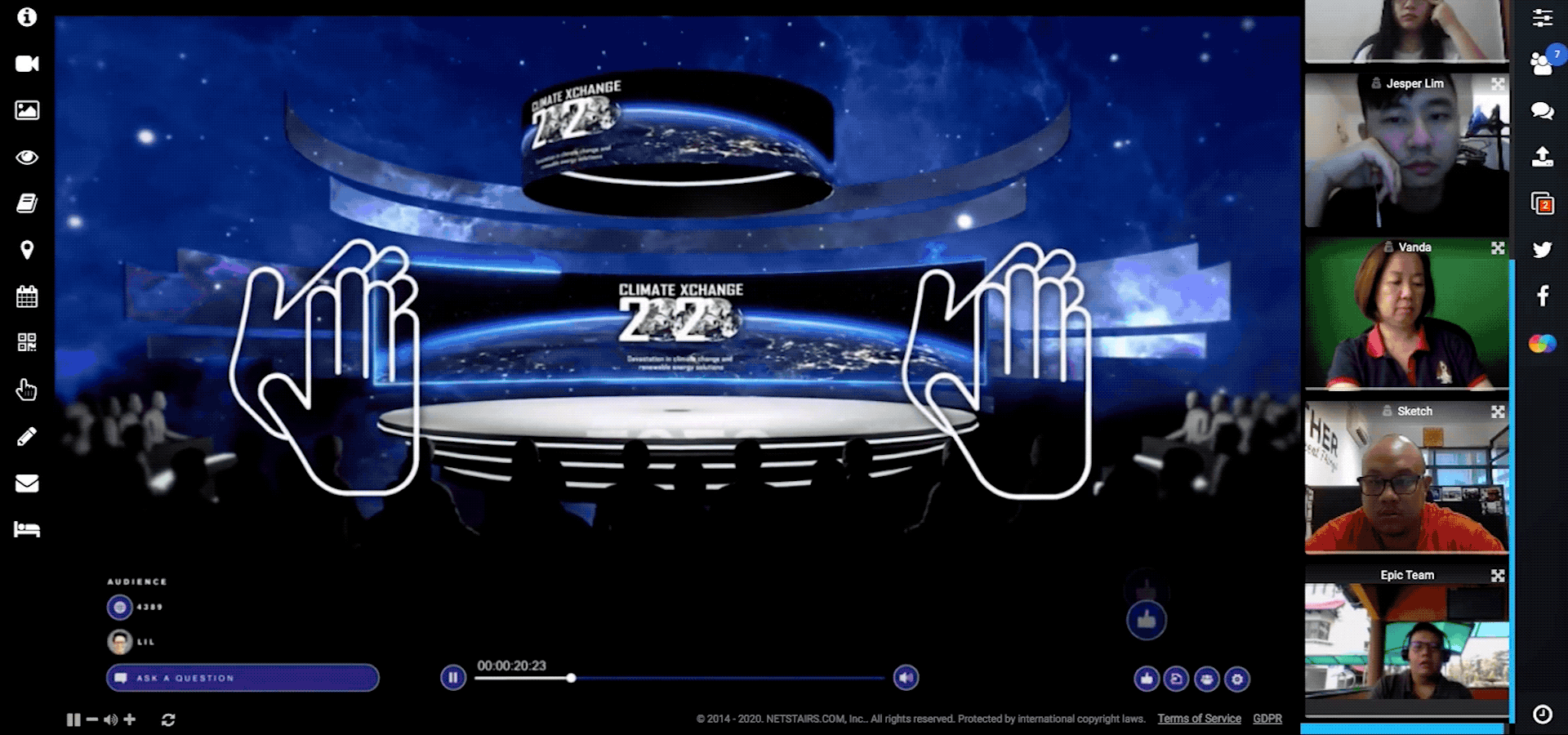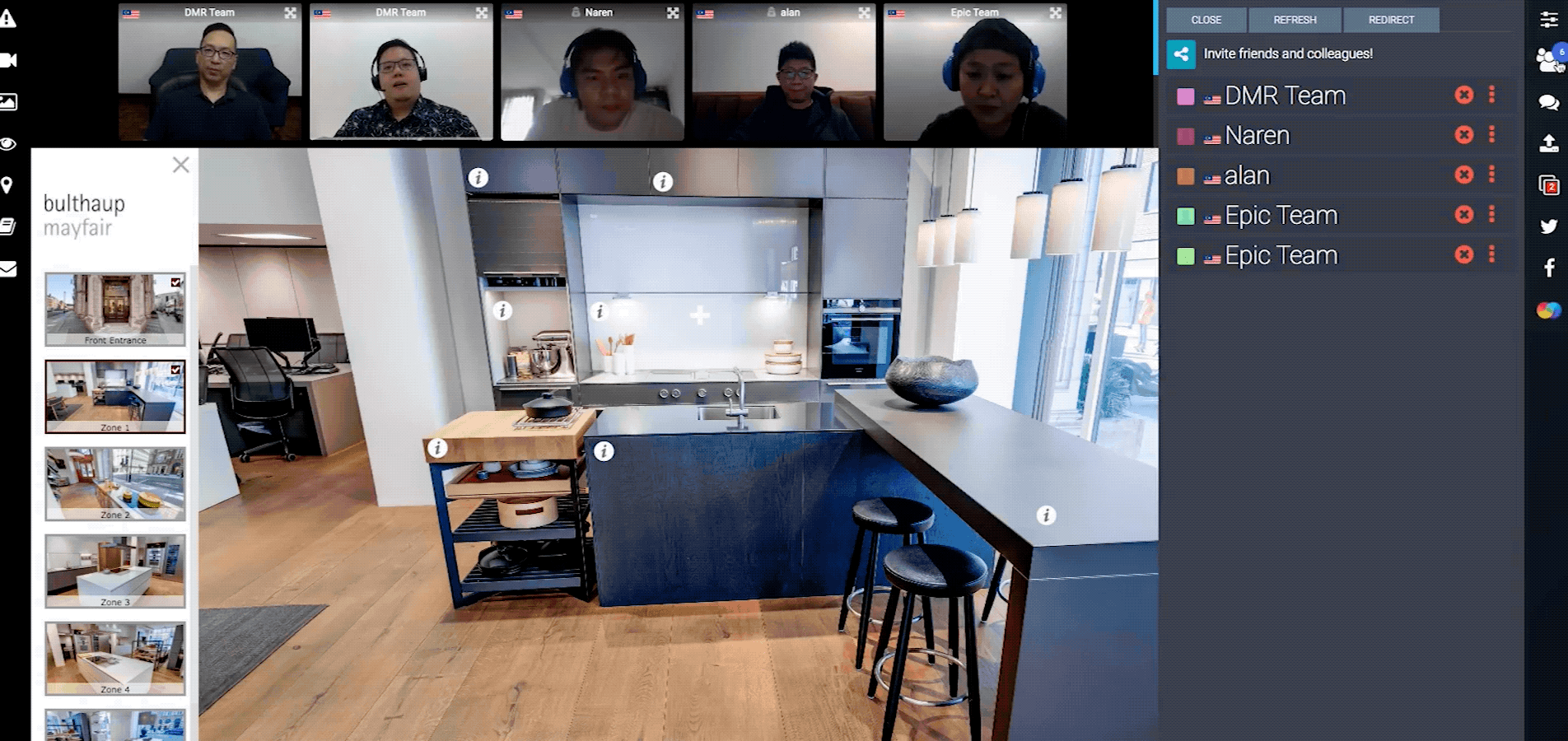 Engage prospects with a Virtual Event that is easy to navigate through
With multiple virtual rooms linked together, allow visitors to easily navigate through their options and ensure a near-physical event experience for them through carefully designed virtual rooms in an exceptionally easy-to-use environment.
Empower partners at your Virtual Events to promote their products via custom virtual rooms
Each partner has something unique to offer which makes events so engaging. Use our highly configurable virtual rooms to enable partners to customize their space and showcase their unique offerings at the virtual event.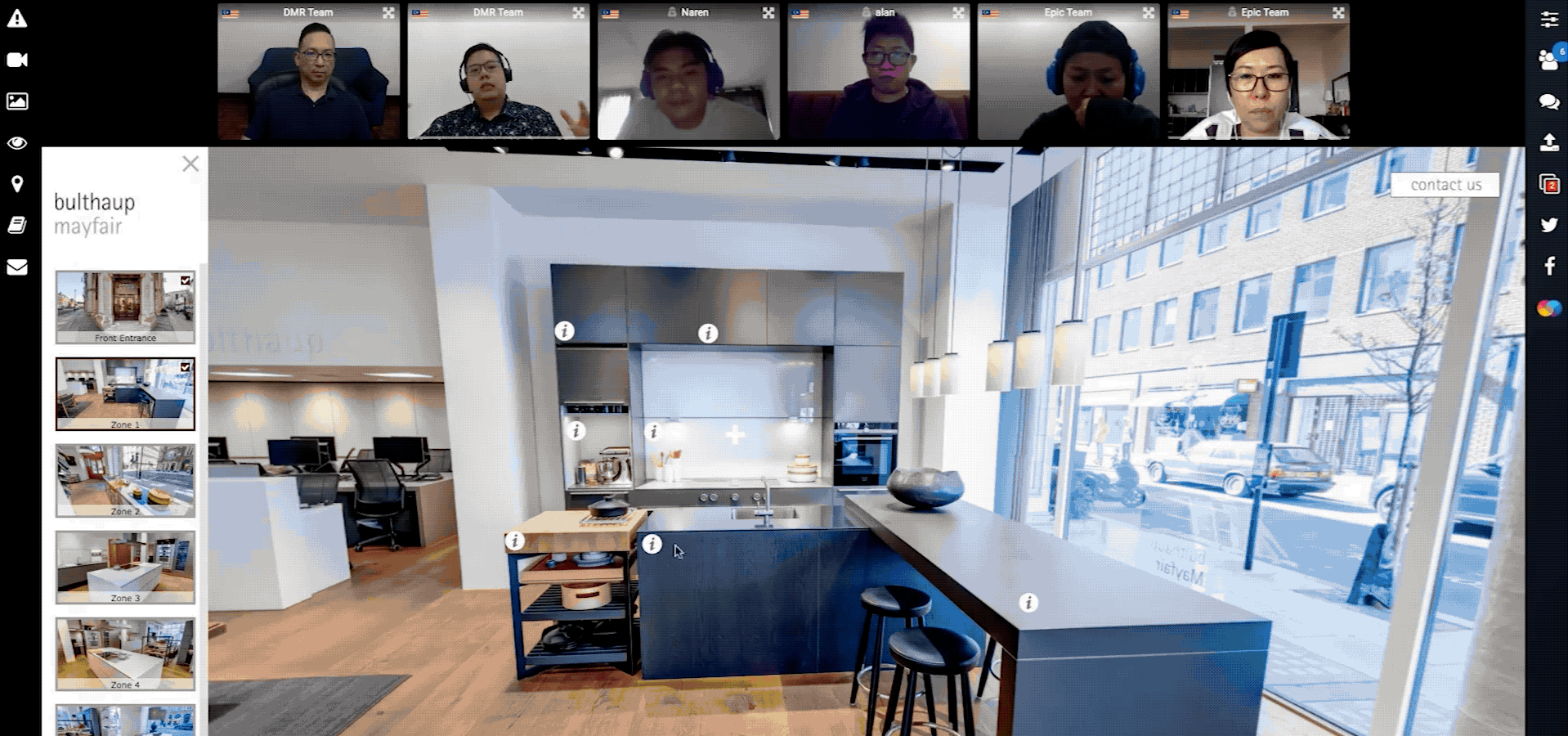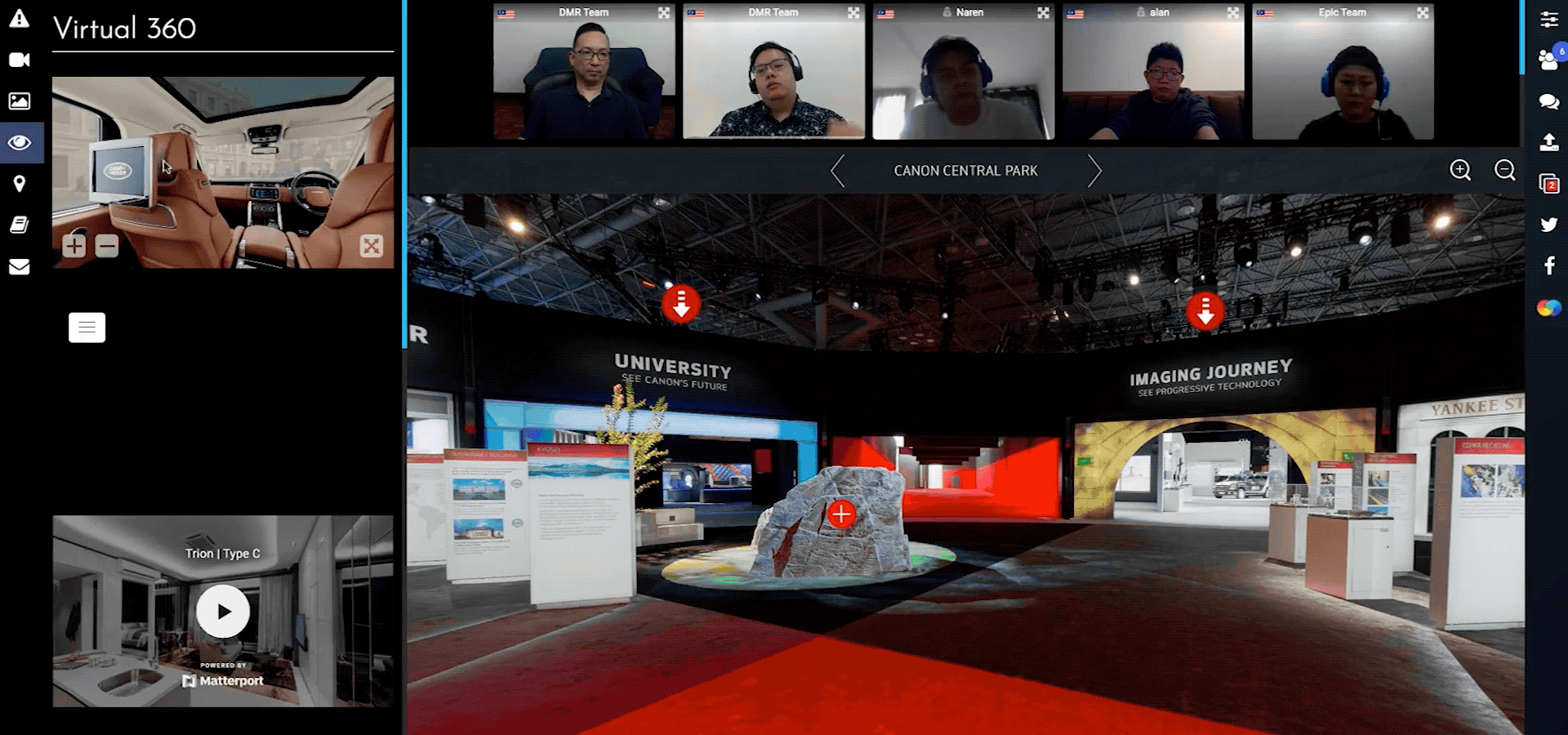 Amplify engagement at the Virtual Event with Interactive Tools
Open the gates to free-flowing two-way communication between attendees and partners at the virtual event through interactive tools to bring about a more engaging immersive experience. Hosts and partners can further leverage the live chat and video streaming facility to deliver customized product information to the audience.
Allow customers to purchase products online through integrated e-commerce channels
Provide online payment options that suit you best for products purchased at your virtual event that makes shopping at your online event extremely easy.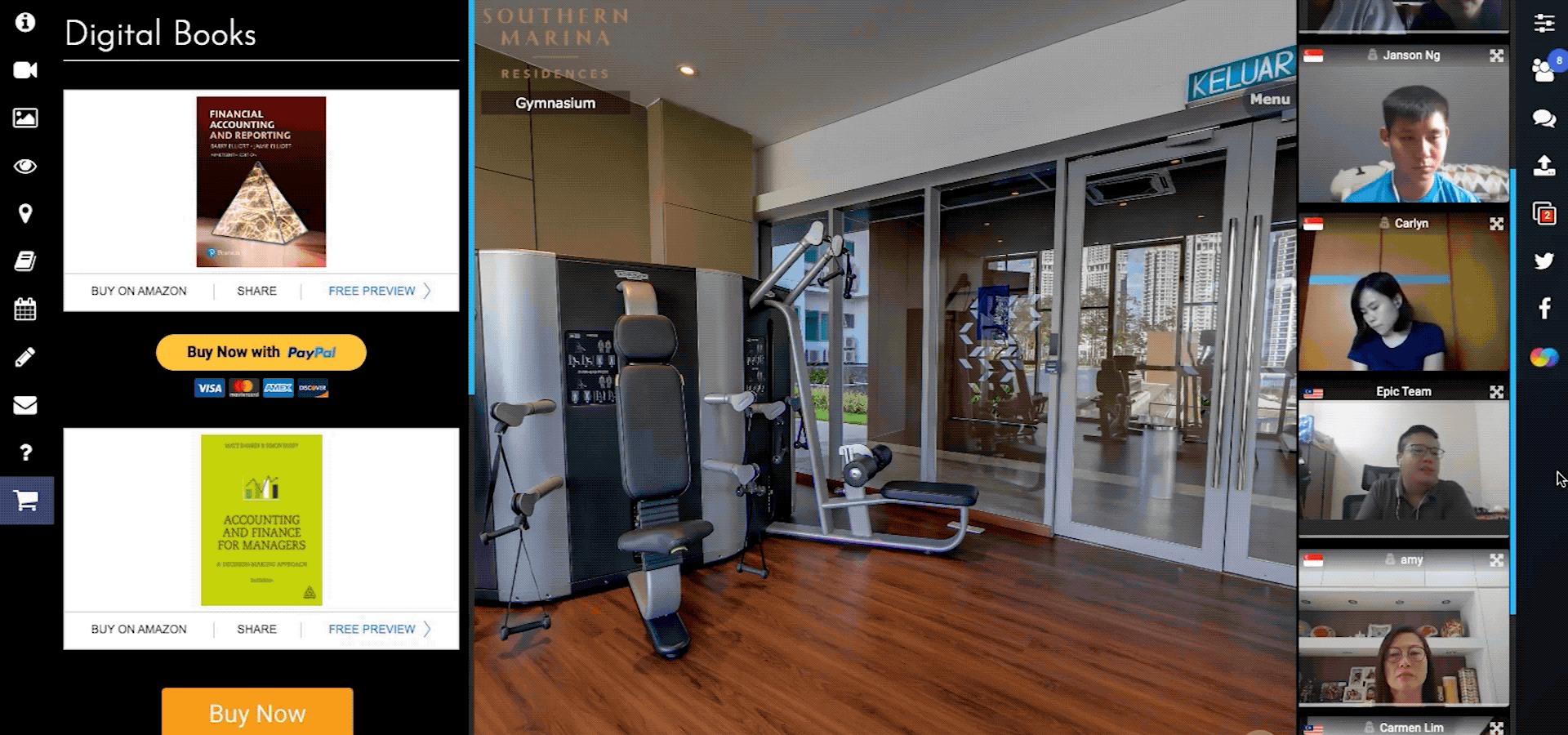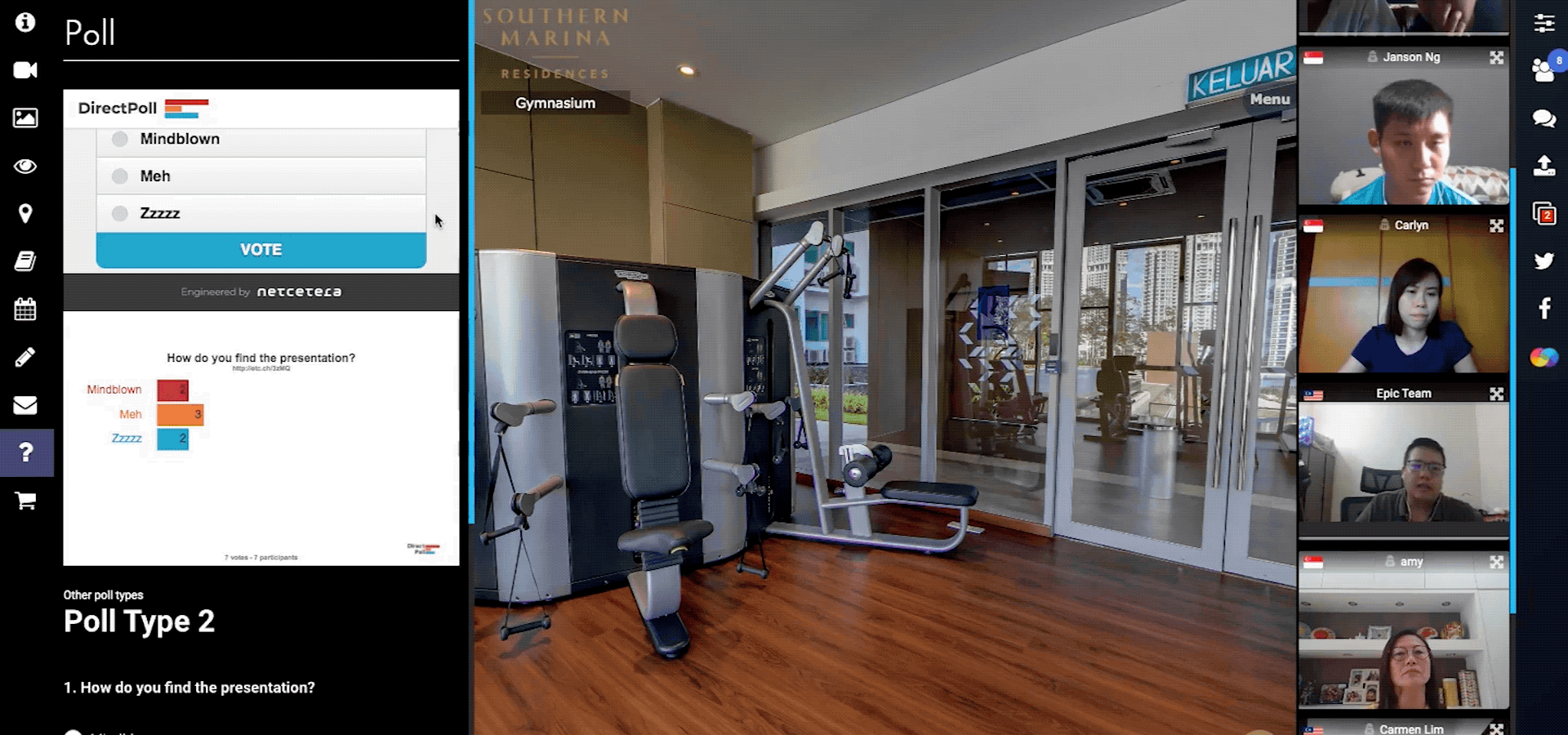 Your Virtual Event is in good hands with a dedicated Event Manager & a super responsive Support team
Take your next event to a virtual space with the comfort of having our nimble round-the-clock Support team ready to accommodate your requests and concerns prior to, during and after your event.
 Integrating real-time video-first into web services
The Easiest Way To Interact Over Video
Experience the digital media room platform today